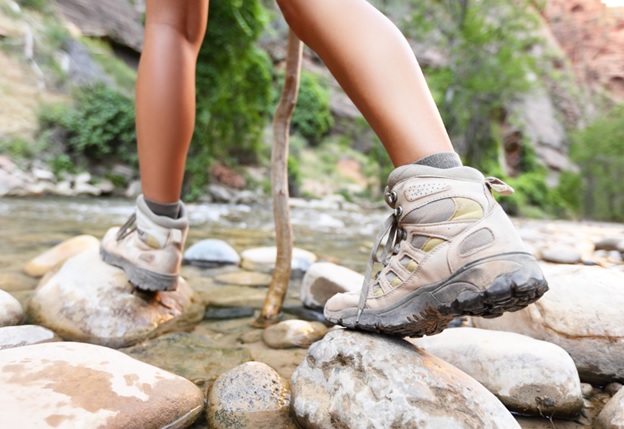 The 3 Types of Hiking Shoes
Before you run from the store to the trail, take some careful consideration on what kind of support your feet will need! A terrible hiking shoe can make for a miserable day – when the importance should be nature, movement, enjoying the outdoors, and a little adventure. Below are the three types of hiking boots – a general breakdown – and our suggestion for each! We turned to Merrell – the ultimate stop for all things outdoors. Since Randy Merrell first designed handmade custom boots for a small group of outdoor enthusiasts three decades ago, they've since gone mainstream, but the consensus has remained the same: they're "the best hiking boots ever made."
Types of Hiking Boots
Trail Shoes
Trail shoes are made for hiking in dry climates on well-established, less rugged or rocky paths.
If you are taking a casual day hike, trail shoes are great for you. No need to go too fussy. High-quality trail shoes are ideal for one-hour to one-day hikes when you are carrying a light day pack.
Our pick: Merrell's Trail Glove. A sock-like feel, cushioned performance, and the ultimate grip sole. It also comes in bright colors!
Trail Hikers
Trail hikers are best if you are going to encounter steeper inclines and muddy paths, or plan to stay out three days to a week. Trail hikers are sturdier, higher-cut waterproof boots. These will provide added stability and ankle protection against protruding limbs and rocks.
Our pick: Merrell's Moab Mother of All Boots – Waterproof. Offering "out-of-the-box comfort," this waterproof hiker offers durable leathers, a supportive footbed, and Vibram traction. Go for the "Mid" for ankle support (our recommendation) or the "Ventilator" for a shorter cut, if you prefer.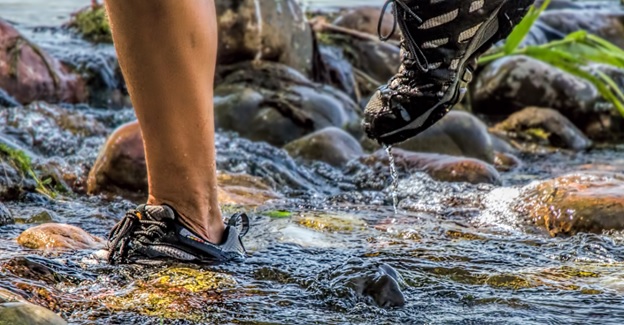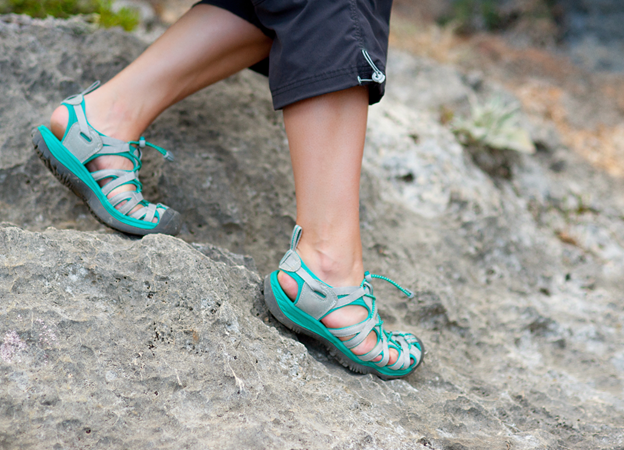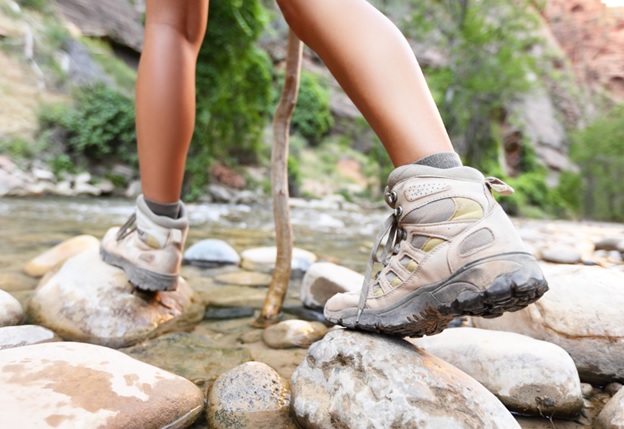 Mountaineering
Mountaineer boots are for the more hardcore hiker. If you plan to climb in the mountains (and might even need to attach crampons for a better grip on glaciers or hard-packed snow), you will want an extremely strong boot with a stiff sole to give your ankles support, insulation, and protection as you climb on challenging terrain.
Our pick: Merrell's Capra Gore-Tex Surround. Designed for trekkers on longer hikes, the Venture has GORE-TEX® SURROUND™ for enhanced waterproof/breathability and Megagrip for superior traction – so there's nothing to hold you back!